INTRODUCTION
Numata Business IT (Pty) Ltd conducted its first Customer Satisfaction Survey for 2012 during the first quarter of 2012 to assist us with establishing the satisfaction levels of our Managed IT Services clients.
During the survey, Numata received valuable feedback from our clients that can be utilised
to improve service levels and the client's experience in dealing with our Service Desk.
PARTICIPANTS
The survey was sent out to 100 clients and we have received a reply from 72 clients.
RESULTS
How do you rate our support service?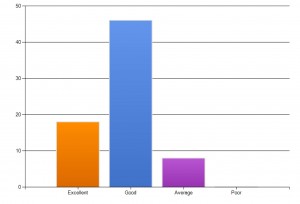 Excellent 25.0%
Good 63.9%
Average 11.1%
Poor 0.0%
How do you rate our support staff?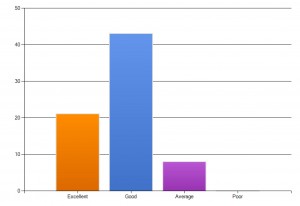 Excellent 29.2%
Good 59.7%
Average 11.1%
Poor 0.0%
How long did you wait before we attended your last issue?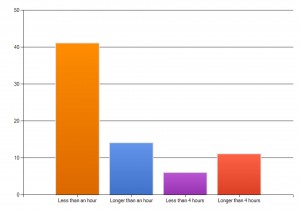 Less than an hour 56.9%
Longer than an hour 19.4%
Less than 4 hours 8.3%
Longer than 4 hours 15.3%
Was the Support Engineer friendly and patient?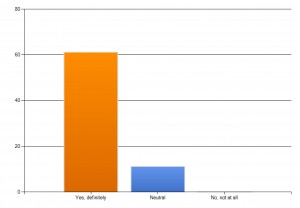 Yes, definitely 84.5%
Neutral 15.3%
No, not at all 0.0%
CONCLUSION
The results were satisfactory, but indicated room for improvement. We have been analysing
additional service features suggested by clients for feasibility and should expect an increase
in positive responses by the second quarter of 2012.
Thank you for participating in our survey and helping us develop our continuous service
Yours Sincerely,
The Numata Support Team