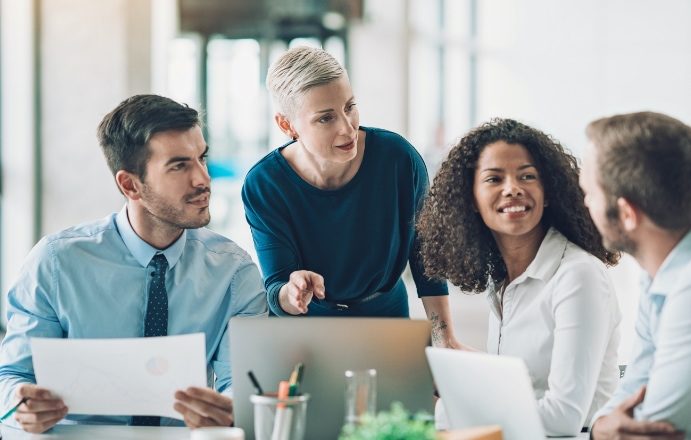 The start of a new financial year is an excellent time to look back on the year gone by and to assess what needs to change as you go forward. While 2020 was a tumultuous year for many on both a personal and business level, many small-to-medium-sized enterprises (SMEs) found ways to not only survive but thrive. With 2020 seeing a huge upsurge in technology usage and digitisation, did your IT provider help support your business goals, or were they more of a hindrance than a help?
Is Your IT Provider Offering You A Business-Savvy Solution?
If you've been in business for a while, especially if you started with little to no IT infrastructure, how much has changed in the industry may have caught you by surprise. When you considered cost-cutting measures and optimising business processes, your current IT provider may have been overlooked because they are as comfy and familiar as your favourite slippers.
But if they have been with you for years, now's the time to take a closer look at their offering and measure whether they still align to your current needs. For example, if your business was forced to move to a remote environment during the Coronavirus lockdown, was your current provider proactive in their approach, providing solutions to make the process effortless and cost-effective?
If the answer is no, the problem may be because your IT provider doesn't understand your business and a time for change may be drawing near. If you're considering a switch, here are some warning signs to watch out for when evaluating your current provider.
It Partners Should Be Business Partners
Numata aligns technology to business strategy, building a solid foundation for you to succeed. Because we understand how businesses work, our solutions come from years of experience and offer strategic solutions that resonate from more than just an IT perspective.
Getting value for money has never been more important, so taking a one-sided approach to your IT solutions doesn't make sense if it fails to align with your business needs and allow for growth within the industry. When you partner with Numata, you will not only have access to scalability during uncertain times but benefit from agility and adaptability that will serve you well in the long-term.
By partnering with us, you gain access to these, and many more IT solutions, all at a flat monthly fee, making budgeting a breeze:
» Ongoing optimisation and maintenance
» Proactive management of all devices
» Results-driven reporting
» Managed backup and anti-virus solutions
» 24/7 monitoring of your network for security breaches and vulnerabilities
Together with unlimited remote support and management (with the option of on-site support) we can help ensure you reduce your downtime and increase your productivity in a no-risk, month-to-month model where you only pay for what you use.
Switching IT-service providers is easier than you think. Why not give our team of experts a call to chat about how we can partner with you to optimise your IT functionality and put your best foot forward for 2021? Unlock your potential with Numata's Managed IT, Cybersecurity, Cloud, outsourced Network Operations Centre (NOC) or Professional Services and reap the rewards as you grow this year.