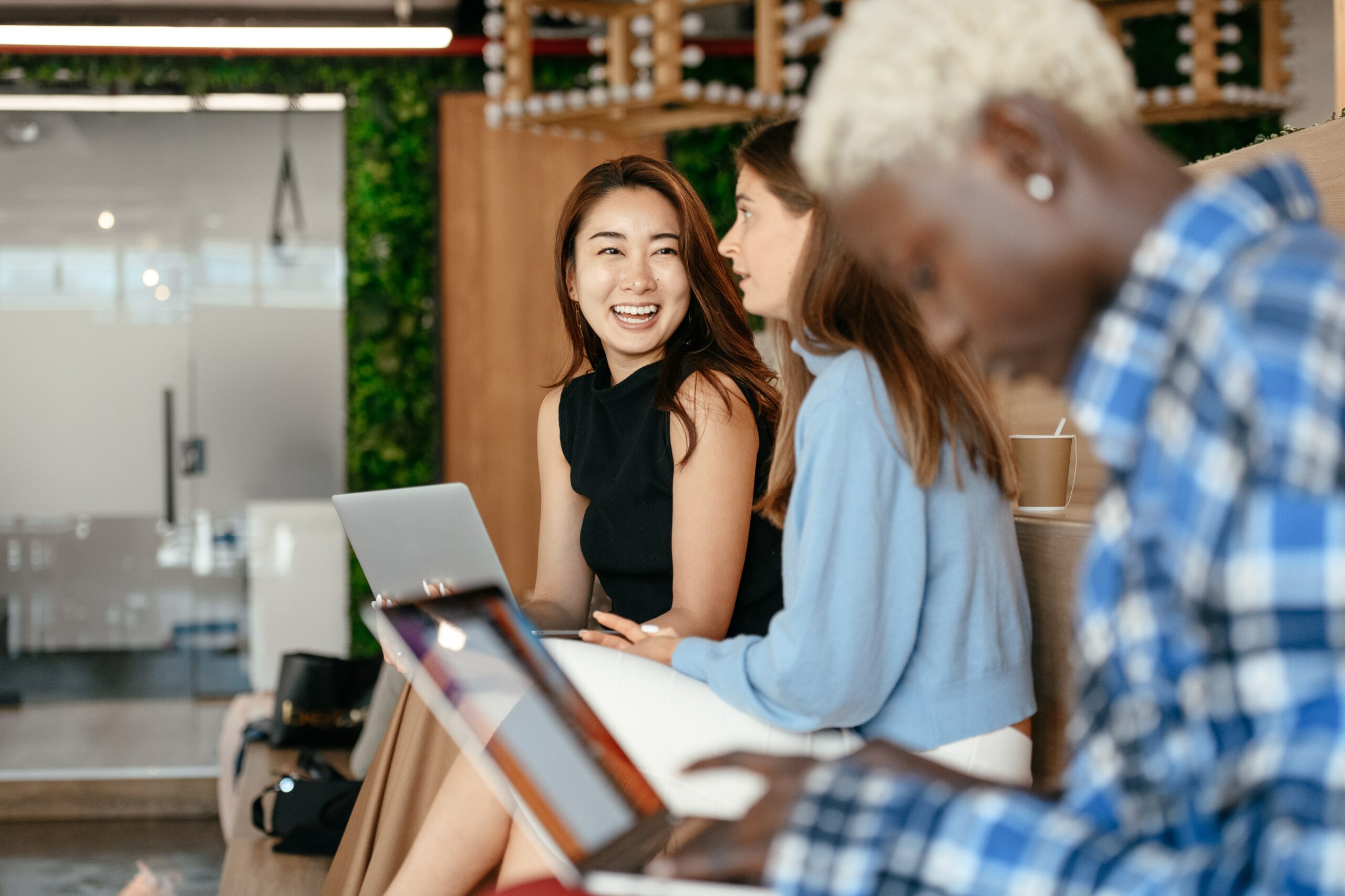 Microsoft 365, previously known as Office 365, is a comprehensive suite of cloud-based products that gives you access to all the familiar Microsoft productivity apps along with a variety of collaboration platforms and tools. It has been around for a few years, but with the swift global shift to remote working in 2020, it's really come into its own over the last 18 months.
The way that Microsoft 365 has been designed contributes significantly to better efficiency, collaboration and the flow of work in your business. This means that as a business leader you can provide your staff with the tools they need to do their work, even if they're not always in a shared physical environment.
If you're considering whether Microsoft 365 would be a good solution for your company, this list of the top benefits we see our clients getting might help you decide. The bottom line is that Microsoft 365 with Microsoft Teams can help your business improve cybersecurity, reduce costs, and empower employees to work from anywhere.
Be productive anywhere
Microsoft 365 is cloud-based, which means that as long as someone has internet connectivity, they can connect to their files, email, chat and Microsoft Office apps like Word, Excel and PowerPoint from anywhere.
Your applications will also be kept up-to-date for you and will receive feature updates and upgrades not available anywhere else. Just imagine, never having another Office upgrade project again!
Collaborate and create in real time
Many features of Microsoft 365 have been created to make remote collaboration incredibly effective. Microsoft 365 lets all the people connected through your company's tenant communicate and work with their mailboxes, contacts, calendars, documents, and other information in real-time so that everyone is up to date and on the same page.
Documents created using Microsoft can be accessed, managed, stored and shared through OneDrive, SharePoint, or Teams, depending on how your company prefers to work. Multiple users can even edit documents at the same time, seeing what each other are typing as they do so, which makes working together simple and effective. Files can also be easily shared with clients or suppliers outside of your organisation.
Whatever Microsoft 365 license you have, you will benefit from Microsoft Teams, which is a communication and collaboration hub that allows file sharing, video calling, voice calling and chat to keep the lines of communication between everyone in your business open and easy to access.
You will also get task management, digital notebooks, digital whiteboards, online forms, reporting and analytics, and much more included, for no extra cost.
Stay secure and productive on any device
The benefits of being able to connect from anywhere using Microsoft 365 are huge for remote working, but the accessibility of Microsoft 365 extends beyond just physical flexibility and allows users to also connect on a variety of devices. This means, for instance, that if someone who usually works on a desktop is away from their desk for any reason, they can still use their mobile or tablet device to access all their work, stay in touch with colleagues and clients, and do presentations. Even better, they'll be able to pick up right where they left off, whatever device they're using, wherever they are.
Secure your business with improved cybersecurity
Another great feature of Microsoft 365 is that it comes with always-on security to protect your data, secure your devices, and defend against advanced cyber threats. Microsoft has developed a very secure platform that has numerous robust security measures in place, including threat detection and anti-malware. With Microsoft investing $4bn per year on security alone, this provides peace of mind when trying to keep important company and employee information, as well as sensitive documents, safe in a remote working context.
The result is that Microsoft 365 can help you to consolidate vendor spend with a single solution for all your needs, save on automation and IT costs, and improve user productivity.
If you'd like to know how you can streamline IT setup, management, and costs with a single productivity solution, our team at Numata can help you find the best Microsoft 365 package for your business needs.
Get in touch today to find out more.