IT Web MSO eNewsletter
EDITOR'S NOTE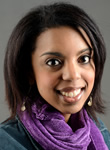 Dear reader,
Welcome to another edition of the Managed Services and Outsourcing newsletter.
In the news this month, BCX has bought Quad Automation. The move will make BCX one of the largest industrial solutions players and boost its competencies in the mining, manufacturing, petrochemical and energy industry verticals, it says in a statement.
If you have an opinion about IT managed services, why not contribute to the newsletter by e-mailing me your thoughts?
'Til next time,
Nadine Arendse
nadine@itweb.co.za
BCX buys Quad Automation.
The company will complement Business Connexion's industrial solutions offerings.
* IBM pushes simplicity
The company unveils a computing category to tackle the rising complexity in IT departments.
*Labour broking dominates briefings
Cosatu plans further strike action against labour broking this month.
*Cloud BPM: Look before you leap
BPM has evolved and can now incorporate cloud computing solutions with great benefits for organisations, says Software AG.
*Gulf IT expo targets Africa
Gitex, the world's third-largest ICT trade exhibition, aims to strengthen ties with African tech companies and governments.
*ZTE intervenes in Telkom dispute
The China-based network provider distances itself from ZTE Mzansi's recent court application.

What is customer satisfaction benchmarking?
A measurement of how users feel about the services being delivered to them. Frequently, the benchmarking or survey work is done by a third-party firm.
Source: Sourcing mag.com
CEO of Synergy,
Ashley Regenass, discusses how Kaseya has assisted him with staffing.

Jakobus Koorts, owner, Numata Business IT

What are the major trends you are noticing in your industry?
Most definitely we have noticed client demand to diversify the "traditional" MSP model of managed IT support services, with supportive services, mostly cloud-based.
Why did you choose IT as a career?
My two biggest passions in life are business and technology. Being able to put the two together was a dream come true.
What do you think will lead IT in the future?
I believe that we will start seeing significant changes due to the "consumerisation" of IT in business, where IT departments and providers will be forced to provide services and solutions that users will start demanding. A few years ago, bringing your own device to work might have provided the IT manager with a minor stroke. Nowadays, it is seen as a basic right by employees.
However, for the time being, I think that IT will still be driven by business needs, more specifically the ability to enhance business operations and directly contribute to the growth and success of the organisation.
Green IT on the Endpoint

Andrew Smith, sales engineer, Kaseya
In recent times, organisations' green IT initiatives have been focused predominantly within the data centre. However, there is much more that can be done to reduce the rising energy costs of an infrastructure. Recently, Gartner reported that energy costs typically form less than 10% of an overall IT budget, but could rise to more than 50% in the next few years. This is particularly pertinent in the South African market where the cost of energy is rising at an alarming rate.
One area that requires more attention is green IT on the desktop. Many end-users within an organisation leave their desktop computers powered on overnight – either out of their own initiatives or because they have been instructed to do so by their IT department to perform maintenance activities. It has also been reported that up to 80% of end-users disable their PC power settings. This results in wasted energy and wasted costs.
With this information in mind, organisations should be continuously enforcing PC power settings from a centralised location. The power management policy should specify the period of end-user inactivity that
needs to elapse before certain hardware components are powered off, the system goes into standby, hibernation or is powered down. These settings need to be checked regularly for compliance and remediated automatically if the end-user has reconfigured them in any way. By enforcing more stringent desktop power settings, organisations can potentially realise energy saving from approximately R100 to as much as R250 per computer per month. In an organisation of 500 desktops, this equates to substantial savings.
However, organisations are still required to perform their maintenance activities so should be considering leveraging new hardware-enabled management capabilities, such as those available with Intel vPro technology, to enable remote PCs that are asleep or powered off to be securely and reliably woken up for out-of-hours maintenance.
Replacing older PCs with newer, more energy-efficient systems is another way to reduce energy consumption. Intel conducted a study recently and determined that today's PCs can consume as little as half as much energy as a PC that's three- or four-years-old. For example, an unmanaged PC using an Intel Pentium D processor, an Intel 945G chipset, and a CRT display consumes approximately 1 000KWh of electricity in a year. By comparison, a current model PC using an Intel Core 2 Duo processor, an Intel Q45 Express chipset, and an LCD can consume less than 500KWh of electricity per year.
Kaseya offers the Desktop Policy Management add-on module, which is capable of achieving all the objectives outlined above. Organisations will be able to centrally manage and deploy PC power settings and continuously check that these settings fall within the defined power management policy. PCs that are out of compliance will be automatically remediated. The module can also fully leverage all the capabilities of Intel vPro Active Management Technology including that ability to securely and reliably power on a PC from a remote location.
In closing, think of the effect this could have if all organisations in SA enforced more stringent power management policies. How much energy and money would the collaborative effort save? Would Eskom still need to consider load shedding? It's definitely worth thinking about!

The iFoolish iPhone case allows you to play Magna Doodle on a more compact scale. Due to copyright issues, it couldn't be named the Magna Doodle case, but it works like one anyhow. It has a mini stylus to let you draw on the board, as well as a slider to clear the slate when you're done. Pic by Technabob

"Bloody idiots! Go chum in American waters you murderers! Why is chumming banned in the US? So don't deny guilt, your hands are awash with David's blood."
A comment on the Shark Men Facebook page, blaming the US documentary makers for causing the shark attack on local surfer David Lillienfeld.

ITWeb Security Summit
When: 15 – 18 May
Where: Sandton convention centre
The 7th annual ITWeb Security Summit brings together key industry experts in IT security and related industries who will focus on the issue of trust, and the need to re-assess the standard approaches to IT Security.
Publisher – Jovan Regasek | Editor-in-chief – Ranka Jovanovic |
Editor – Kirsten Doyle