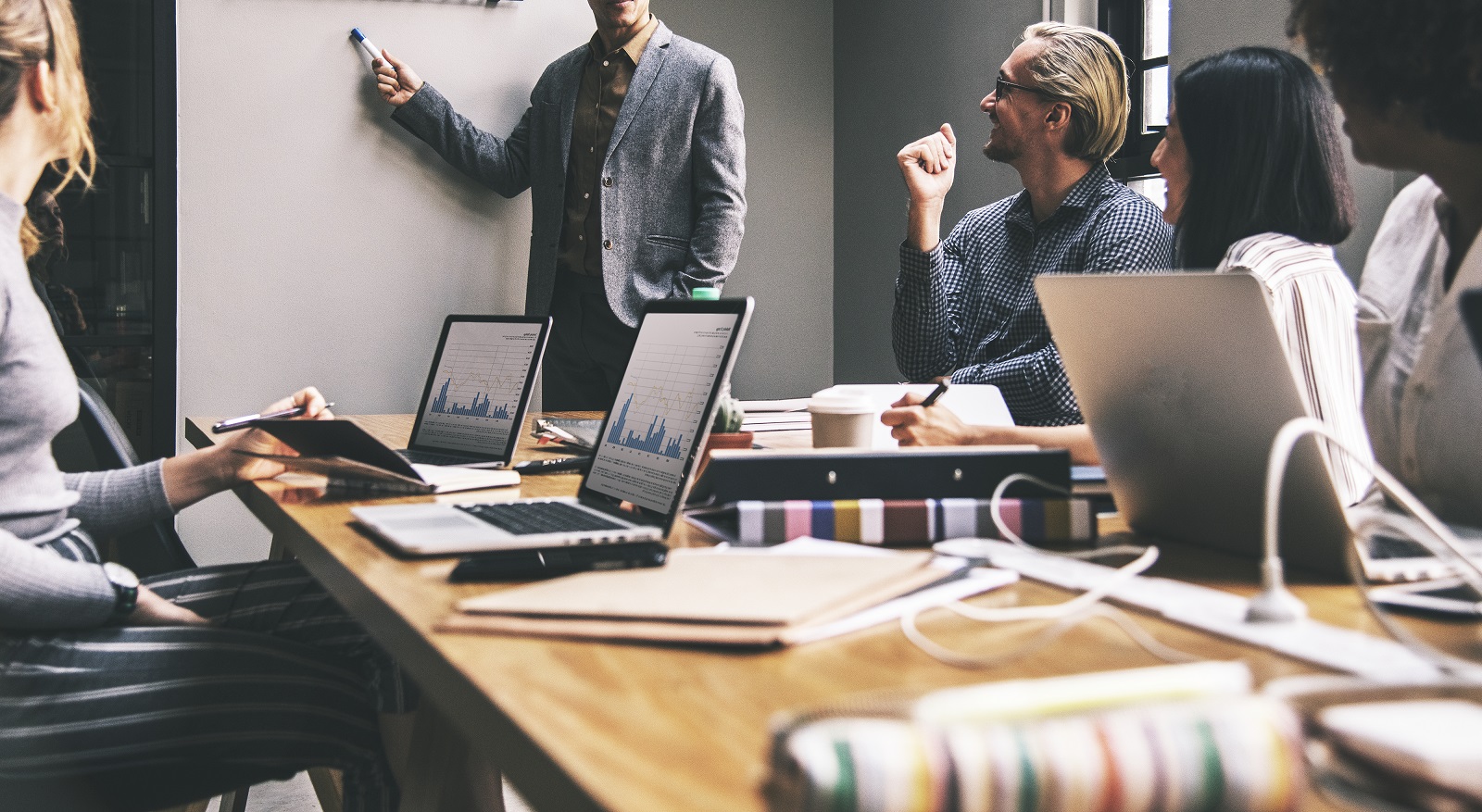 Photo by Freepik
What is IT risk management and why is it important?
Risk management is the process of reducing and controlling threats concerning a business, their earnings, and their private data.
Many businesses overlook the importance of risk management, often resulting in unfortunate consequences including data loss, breaches, or issues with outdated software.
In particular, IT risk management covers a broad range of different risks. These include risks as simple as hardware, software, and applications being up to date – in-line with the fast pace of ever-updating technology. However, this also extends to more complex and threatening risks, such as data breaches, stealing of personal data, or misuse of financial information.
All of the above are potential risks for small and medium-sized enterprises alike.
Cybersecurity and general IT management are critical for running a business effectively without hiccups. It is always good to be prepared and have measures in place to deal with difficult situations to minimise the potential damage caused by an IT crisis.
This article will delve into the importance of IT risk management for small and medium-sized enterprises, including the ever so demanding and often confusing task of performing risk assessments.
What are risk assessments and why are they important to minimise IT risks?
Risk assessments are concerned with identifying and analysing potential negative outcomes associated with various activities/procedures. Later in accordance with the risk assessment, measures can be put in place to minimise the risks of those outcomes and the potential damage to a business, regardless of its size.
According to a previous study, 4.1 billion data breaches occurred worldwide in 2019 alone. That's over 780,000 a week. Let that sink in for a moment. Don't let your business become another statistic.
In particular, we will now take a look at IT risk assessment; what it is, and the four different strategies underpinning it.
The four different IT risk assessment strategies are:
Acceptance (accepting the risk and outcome associated with it and having measures in place to deal with it when it happens)
Avoidance (making changes to avoid the risk and its consequences entirely)
Mitigation (limiting the potential impact if something were to occur)
Transfer (passing on the burden of the risk elsewhere i.e. purchasing insurance to compensate for losses associated with the risk)
Analysing risks properly and efficiently to determine the best strategy to combat them is vital for protecting a company and its assets. Risks, in general, can be dealt with by either diminishing their overall negative impact or diminishing the likelihood of the negative event occurring.
In the IT sector, which is always evolving as new technology is developed and becomes available, it is especially important to be able to assess potential vulnerabilities frequently. Hardware fails over time and software becomes more vulnerable to breaches and cyberattacks over the years, so it is always a good idea to keep on top of things and have the best strategies in place to deal with any difficulties.
As risks are identified and come to light, it is vital to determine the significance of their impact and address the more significant ones first and foremost by developing appropriate measures to put in place for them.
High-impact high-probability risks are the most crucial ones and are often dealt with using avoidance strategies.
IT risks need to be constantly monitored, with measures put in place as quickly as possible to ensure everything is kept secure and your business can run smoothly.
Having a functional and reliable IT department and service at the foundation of your business takes a lot of the pressure off from running things successfully.
However, for this to be achieved, effective communication and a team of the right expertise is key. This is where professional managed IT services come into play, taking the load off your shoulders that is risks and risk assessments, and instead placing this into more than capable hands.
Contact the Numata team today to minimise your IT risks
The team at Numata provides managed IT services to small and medium-sized businesses.
We are able to alleviate the workload associated with the intricacies of IT management, including identification of IT risks and development of strategies to minimise them. Our team has the knowledge and training to provide an excellent IT service, minimising these risks, keeping everything secure, and allow you to focus on what matters: running your business.
It's important to note that not all risks are immediately obvious. At Numata, we have professional experience and expertise in cybersecurity, ensuring no stone is left unturned, with all risks appropriately analysed.
We pride ourselves on our reliable service, dealing with the difficult behind-the-scenes IT work for you and freeing up time for you to focus attention on your projects and drive forward your business.
To find out further information, including how we can assist with the IT risk assessment process for your business or enterprise, click here.
To conclude
With every new project and change in technology over the years come new risks, all of which require regular maintenance to keep on top of. We know how confusing and complex the risk assessment procedure can be, especially if you've only just discovered what "IT risks" are.
Small and medium-sized enterprises take advantage of our managed IT services, for this very reason. This enables them to successfully run their operations without the sometimes frustrating burden of worrying about security and managing an internal IT department.
Leave the heavy lifting to us, you get back to working on what matters.
IT risk management is complex, requiring expertise and ongoing commitment to safeguarding in an ever-changing online world, which the team at Numata provides at an affordable and competitive cost.
Click here to contact us today - your one-stop solution to all things risk management.