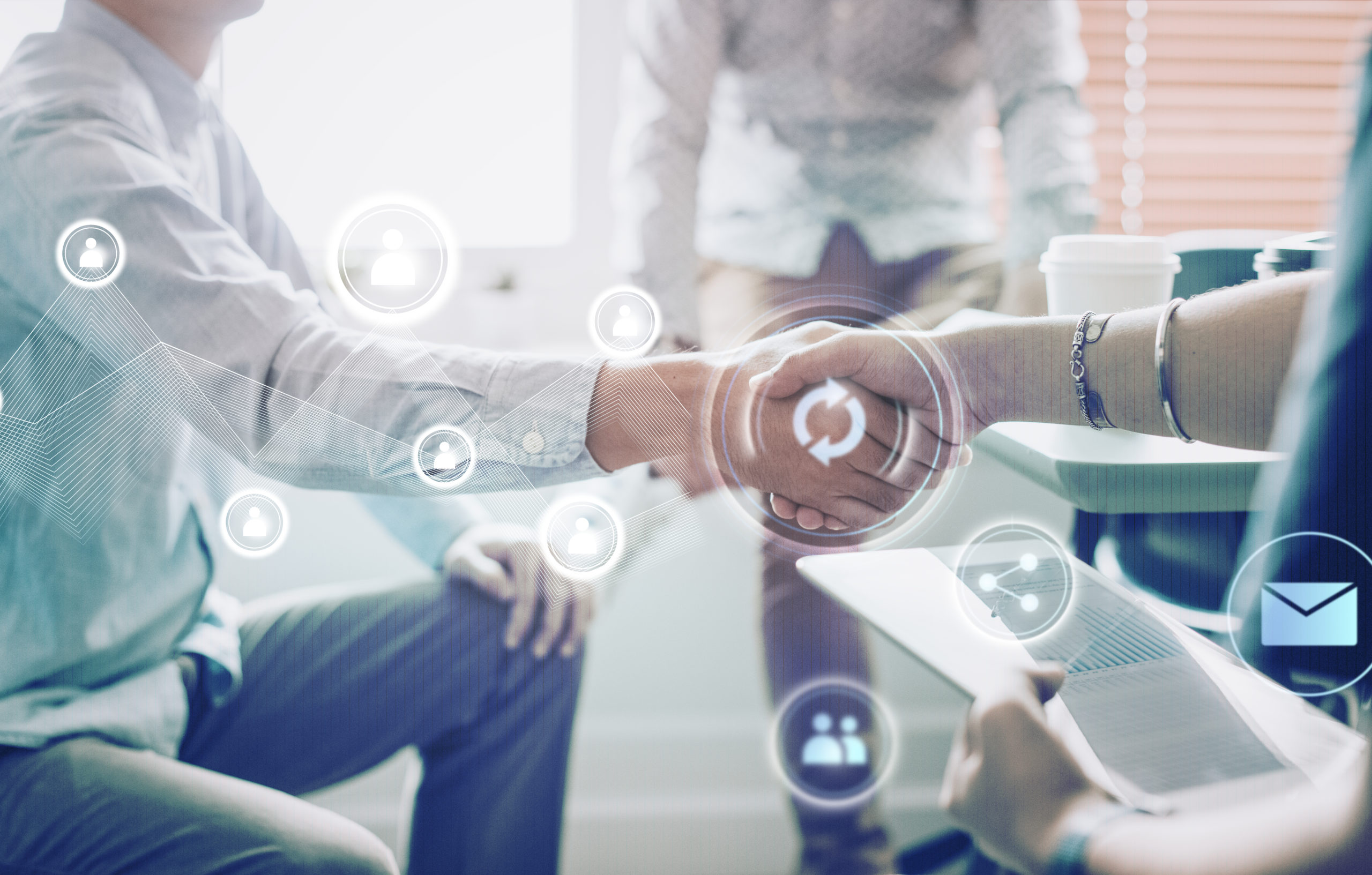 Photo by Freepik
1 March 2021 - Johannesburg, South Africa: Numata Business IT (Pty) Ltd ("Numata") and Simplified Technology Solutions (Pty) Ltd ("Simptech"), leading providers of Managed IT Services and IT Infrastructure Solutions, announces the merger of the two companies, creating a new technology powerhouse for SMEs in South Africa, the United Kingdom and Ireland. The merger is effective from 1 March 2021 and will combine business operations in the coming year.
The combined company will continue to be privately held and will operate under the Numata brand going forward. Jakobus Koorts, Numata's Chief Executive Officer has been named the CEO of the combined operations with Paul Mckay, Managing Director of Simptech taking over the Global Head of Sales position.
The company will combine the best of managed IT services and IT infrastructure solutions with a strong focus on digital transformation, cybersecurity services and cloud adoption, unifying more than three decades of an extensive range of specialist services under one roof.
"We are absolutely delighted to welcome Paul and the rest of the Simptech team to Numata and look forward to continuing our expansion as we strive to become Trusted Technology Advisors of choice for SMEs, globally." said Numata's CEO, Jakobus Koorts. "We believe that Simptech's experience and skills will complement our current offering and clients exceptionally well and we look forward to working together to deliver more value to our clients."
"Numata is an ever-expanding company with a unique culture, strong core values and a very bright future ahead of it. Simptech's people have been one of the key aspects of our success and we're excited to add the experience, talent, skills and innovative thinking to the existing Numata team, building an even better client service orientated business", concludes Paul Mckay.
About Numata
Established in 2004, Numata is a managed IT services and security provider, serving fast-growing, mature SMEs through our global footprint. Numata is ideally positioned to deliver results-driven IT services and solutions to various sectors, including financial services, manufacturing, logistics, retail, legal and accounting. With a combined experience of over 300+ years, Numata's flagship outsourced IT department has helped hundreds of clients over the last 16 years to transform their businesses by aligning IT to business strategy, ensuring sustainable growth and ultimately, becoming trusted advisors to clients by delivering executive advisory services that yield results.
For more information about Numata Business IT, visit the website.
About Simptech
Simptech's differentiator lies in the desire and ability to understand your business needs and challenges. By using a framework based on the principles of Assess, Design & Implement, we confidently position relevant and appropriate technology solutions that maximise your investment in IT. Simptech's goal is to provide customers with a unique experience, by removing complexity and by simplifying interactions at all levels when it comes to purchasing and deploying IT. With a passion for success and a focus on delivering an exceptional customer experience, we look forward to developing a close and mutually beneficial business relationship with all our clients. Simptech is strategically aligned to Dell EMC and holds a Gold Partner status with this industry leading vendor.
For more information about Simplified Technology Solutions, visit the website.