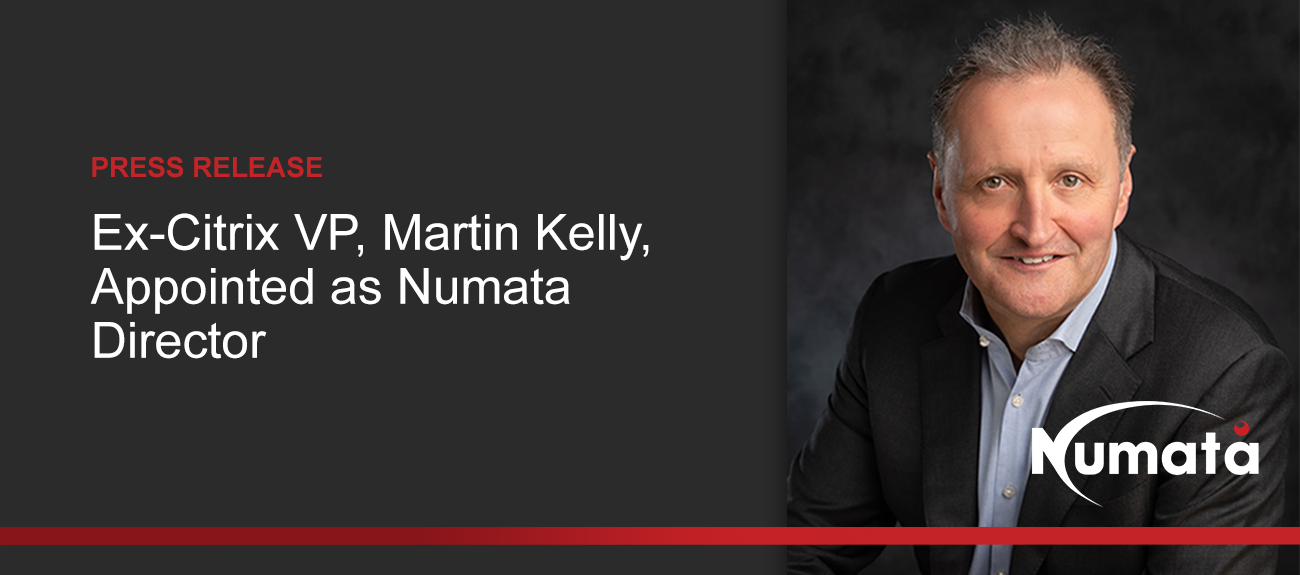 The company has appointed Martin Kelly to drive its Irish expansion
01 June 2021, Ireland: Numata Business IT is pleased to announce it has appointed Martin Kelly as a director of its Irish operations to spearhead growth from its recently established Dublin office. Kelly was previously vice president (VP) of world-wide information technology at Citrix, a US-headquartered technology multinational.
Kelly spent 18 years at Citrix and in this time held a variety of responsibilities, including setting up the Citrix European Technical Services Centre in Dublin. He was also head of world-wide technical services and then moved from an externally-focused customer-facing role to become global VP of information technology at the company.
"Using technology to deliver better business outcomes has always been a top priority for me," he says. "At Citrix, my appointment as vice president of world-wide IT was unusual in that I had never worked in IT before – I had come from the customer-facing technical services side of Citrix. My brief was simple: to better align IT services with the business priorities of the company. Numata takes exactly the same approach to delivering IT managed services and cybersecurity for small and medium-sized enterprises. This approach is so refreshing! Clients see Numata as an important part of their business and certainly more than just an outsourced service provider."
Kelly believes that Numata is different from other managed services providers (MSPs) in its business-led, results-driven approach, which he believes is a valuable competitive advantage in the Irish marketplace.
"Numata's clients see them as their trusted advisers for so much more than just technology. A conversation begins not with tech talk but with a discussion about the business strategy and direction," he says. "From this, we can work with the client to ensure that the IT services offered will not only align with the business but will help propel the business strategy forward. We judge our success by how well our clients succeed."
He adds that while this may sound simple and obvious, in his more than 35 years of business experience (the last 10 of which were spent as a buyer of technology services for a large US company), he's found that the vast majority of technology providers try to sell customers their latest technology, or an upgrade or a consulting project, without ever really understanding their businesses.
"I cannot wait to sit down with small and medium business owners to work out how technology can deliver better outcomes for their businesses," he enthuses.
To take advantage of a free one-hour consultation with Martin Kelly, contact him directly at martin.kelly@numata.co
About Numata Business IT
Established in 2004, Numata is a managed IT services and security provider, serving fast-growing, mature SMEs through our global footprint. With offices in the United Kingdom, Ireland and South Africa, Numata is ideally positioned to deliver results-driven IT services and solutions to various sectors, including financial services, manufacturing, logistics, retail, legal and accounting. With a combined experience of over 300+ years, Numata's flagship outsourced IT department has helped hundreds of clients over the last 16 years to transform their businesses by aligning IT to business strategy, ensuring sustainable growth and ultimately, becoming trusted advisors to clients by delivering executive advisory services that yield results.
For more information about Numata Business IT, visit our website.