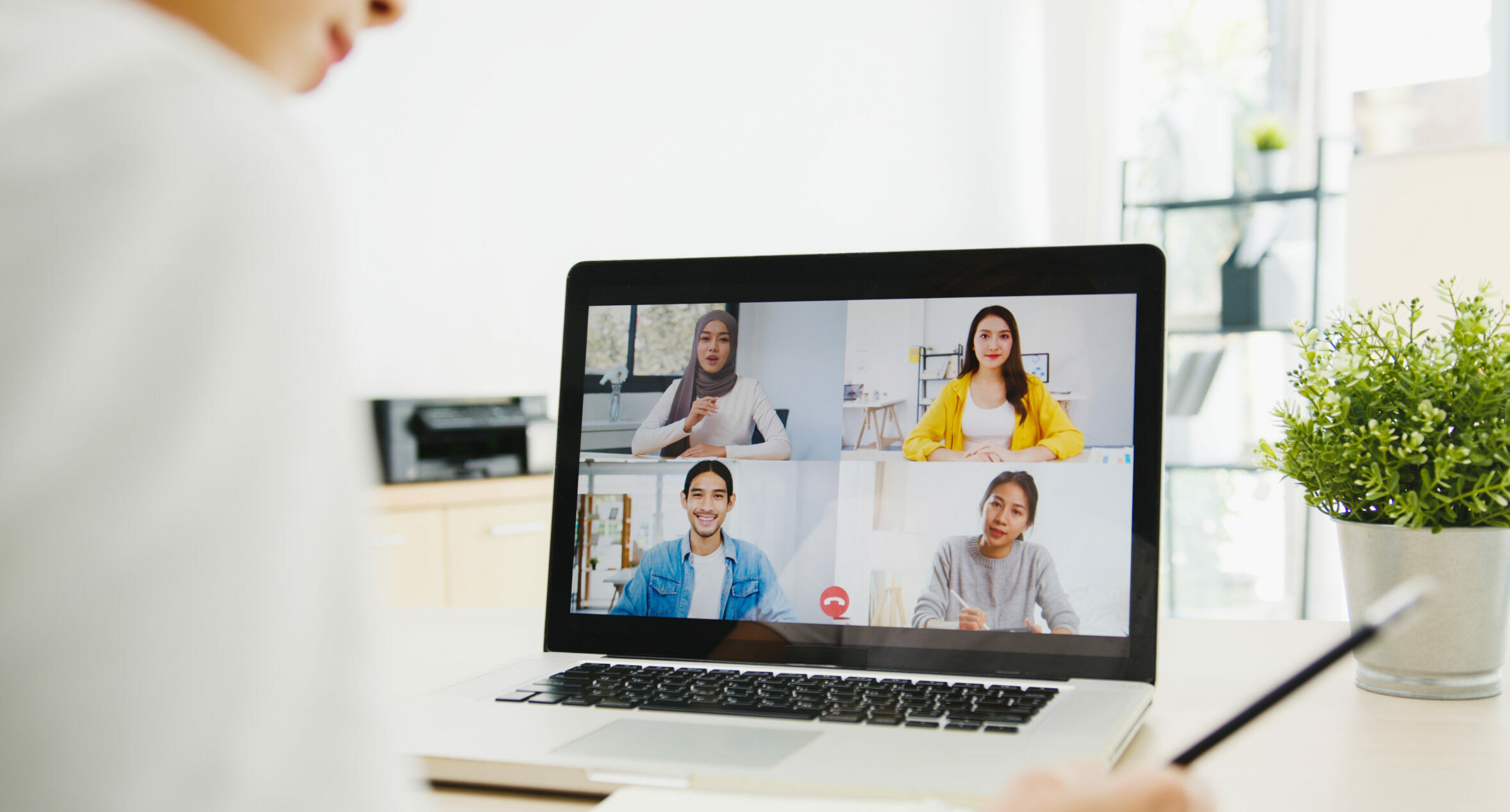 Microsoft Teams offers you everything you need to chat, call and collaborate in a one-stop-shop, user-friendly interface essential to your business. Whether you are running your SME or working from home, Teams will keep you connected with your colleagues in a format that will make teamwork a breeze.
While Microsoft Teams differs depending on the package you may have (with your school-going child having a different view for their online classes to your business account, or even a Government one), here are five of the top features that could potentially simplify your life.
Chat between teams and channels

The chat functionality is the most well-known tool within Microsoft Teams, but chatting in Teams channels is so much more effective than using the 1-2-1 or group chat options. Create a relevant channel and start using the "Posts" tab to collaborate with colleagues interested in the same topic.

This "message board" is a conversation space where your team can brainstorm ideas, access project updates, share files, coordinate tasks and so much more. It's your at-a-glance view of what is happening within the business or project. Think of it as your virtual office when you're working elsewhere. Oz Oscroft, our Head of Digital Transformation, wrote a short blog on this to explain how Teams fills the gap when your co-workers aren't in the same place as you.

A lesser-known feature within this chat functionality is the translation option. Given that teams may include people of different nationalities or from other countries, Microsoft Teams makes sure no one is left behind with a translate function on all chats. Just use the three dots to the right of any conversation to access the dropdown menu to access this feature.

COLLABORATE IN TEAMS AND CHANNELS

Collaborate with video conferencing and screen share

Lockdown has been in place for so long that entire recruitment and employment processes have taken place without the new candidates ever setting foot into the physical office space. From initial interviews to onboarding, presenting slides or working through a document together, Microsoft Teams has fine-tuned the app to ensure you can meet via video call, collaborate using screen share, and link colleagues to all the relevant documents or training notes all in one place.

FACILITATE AND PARTICIPATE IN TEAMS MEETINGS

Host planned or spur-of-the-moment meetings, and meeting settings

Create an online appointment within the channel by using the "meet now" or "schedule a meeting" function. Simply click on the video camera on the top right corner in the "Posts" view.

This meeting will be visible to everyone within that channel. There are several options available here – from adding a background to your video to minimise distractions or toggling your camera and audio on or off. It is also where you can share your screen and record your meetings. The recording will be available under your posts and is an excellent way to keep track of essential details, used for the training of new team members, creating minutes, or to share with those who couldn't attend the meeting to ensure everyone is up to speed.

Access integrated apps

Microsoft Teams gives you a few Microsoft functions like tables, which you can access directly in the chat. But you also can easily create Word, Excel, or PowerPoint files, take notes in OneNote or create online Forms, all within Microsoft Teams. This fully integrated solution is ideal for collaboration since you can view files during creation and even use the conversation option to discuss any necessary details. And the killer bonus, others can edit the files at the same time as you so you can see what they're typing as they type!

In addition, the Wiki tab offers you the space to store important documents like Best Practices or Project Sign Off that may disappear in the noise of collaboration. Your view of Microsoft Teams is customisable, and you even have the option of linking to Microsoft or external apps to ensure your team has access to every tool they could need. With ready-built connectors to over 300 external apps, you're sure to find it easy to access your line-of-business apps directly from Teams, making it quicker and easier to navigate everything you need to do your job.

Save to SharePoint storage

Microsoft Teams automatically creates a site in SharePoint online where any files or documents shared on Teams go into a default library. This function is an excellent storage solution both for record-keeping purposes and collaboration since the relevant team members in each channel can go back and search for reference information throughout the project. Any files created or shared within Teams is automatically saved within the app and accessible via the Files tab for future reference.

Within each of these tools, there is a wide range of options customisable to your liking. Numata Business IT can help you unlock the full potential of Microsoft 365 to streamline your business and prepare you for growth.

Numata Business IT offers a range of services and solutions for SMEs and can assist with your business's every need. Get in touch today to find out more.